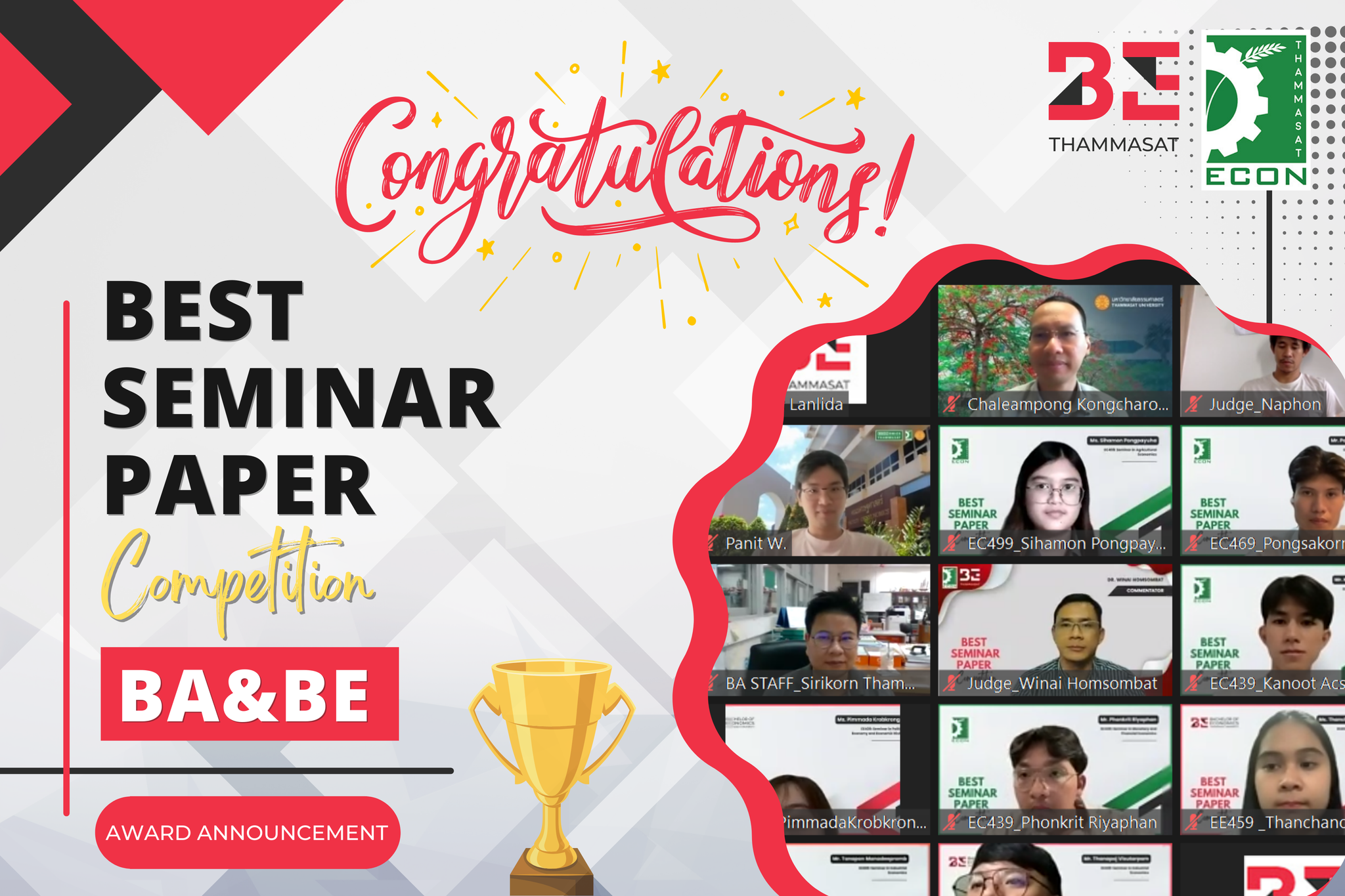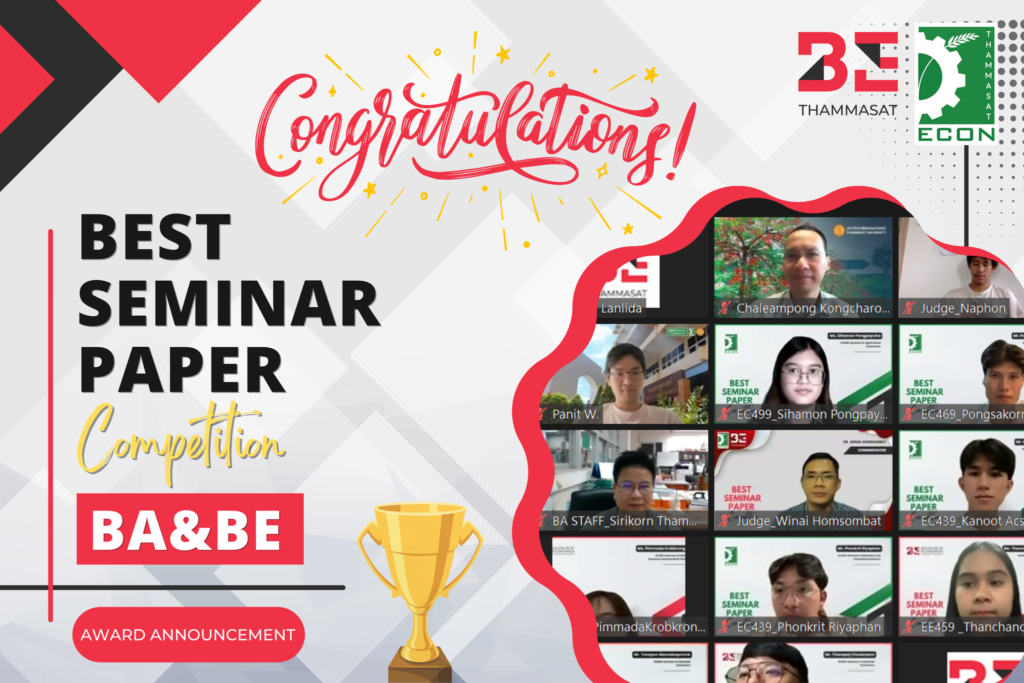 We are thrilled to announce the winners of the Best Seminar Paper Competition (between BA & BE Program, Faculty of Economics, Thammasat University) for semester 2/2022! Let's give a round of applause to these exceptional individuals! 
The competition was conducted online in Thai and English through the Zoom application on Friday, June 9th, 2023.
#FirstPrize
• Mr. KANOOT ACSONSIRIOPAT
Topic: การศึกษาสถานการณ์หนี้ครัวเรือน ผ่านการใช้เครื่องมือ Social listening
Supervisor: Assoc. Prof. Dr. Kovit Charnvitayapong
EC439: Seminar in Monetary and Financial Economics
#SecondPrize
• Mr. PONGSAKORN NIMPHAYA
Topic: ห่วงโซ่การหมุนเวียนหนี้สินของนักศึกษาระดับปริญญาตรีในประเทศไทย
Supervisor Assoc. Prof. Dr. Kiriya Kulkolkarn
EC469: Seminar in Development Economics
#ThirdPrize
• Ms. JIDAPA LUEWIROJN
Topic: The Inelastic Thai Rubber: An Investigation of the Impact of Price on Supply of Latex in Thailand
Supervisor: Asst. Prof. Dr. Wanwiphang Manachotphong
EE489: Seminar in Industrial Economics
We would like to extend the huge congratulations to all participants who received
#HonorableMention
, highlighting their commendable efforts and contributions.
We would also like to express our gratitude and appreciation to all the distinguished panel of judges for their kind support throughout the competition.
• Assistant Professor Dr. Alongkorn Tanasritunyakul
• Assistant Professor Dr. Naphon Phumma
• Assistant Professor Dr. Teerawut Sripinit
• Dr. Sunsiree Kosindesha
• Dr. Winai Homsombat
Once again, congratulations to the winners, and a sincere thank you to everyone who made this event a tremendous success!