Aside from in-class learning, B.E. students are strongly encouraged to gain more solid knowledge and real-world experience through internships. 
At B.E. international program, we provide a wide range of career development services and support to B.E. students at the international program. This assists our students in obtaining a good internship and entry-level job. For more information, please see the career services and supports section.
Additional Information About Internship
Internship Placements (past five years)
Request for Endorsement Letter
Students who require an Endorsement letter for their internship application should fill out the Google form shown in the scanned QR code below. (You may also click at the button below.)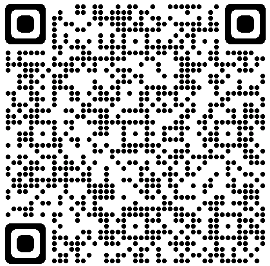 Internship for Students Under Curriculum 2018
Under Curriculum 2018 (for student ID61 – ID65), all are required to gain practical experience by taking an internship. Your internships will be counted as credits towards the fulfillment of the degree program.[1] The required internship is typically recommended for the summer of the third year, with at least 135 working hours at any approved institutions or organizations.
Course Description (Curriculum 2018)
EE300 Internship (at least 135 working hours)         (3 credits)
Prerequisites:  2nd  year economics student or above
The student gains experience and improves skills through work assignments in private or public organizations. Students must discuss specific learning objectives with the internship coordinator at the beginning of the semester and receive approval of their plans in order to register. Every week and at the end of semester, each student prepares a written paper reflecting on the work experience. Student performance is evaluated by the Lecturer who coordinates with the organization.
Note: Evaluation is based on 'Satisfying' (S)/ 'Unsatisfying' (U) grading


---
[1] For students under Curriculum 2023 (for student ID66 and above), the internship is not required, but is highly recommended. Students are advised to contact our career development officers for more information about career services.
Internship Documents (For Curriculum 2018)
For more complete information about the internship process of students under curriculum 2018, please scan the QR below or visit the internship section on the B.E. moodle. (Require @st.econ.tu.ac.th email username and password upon the access.)