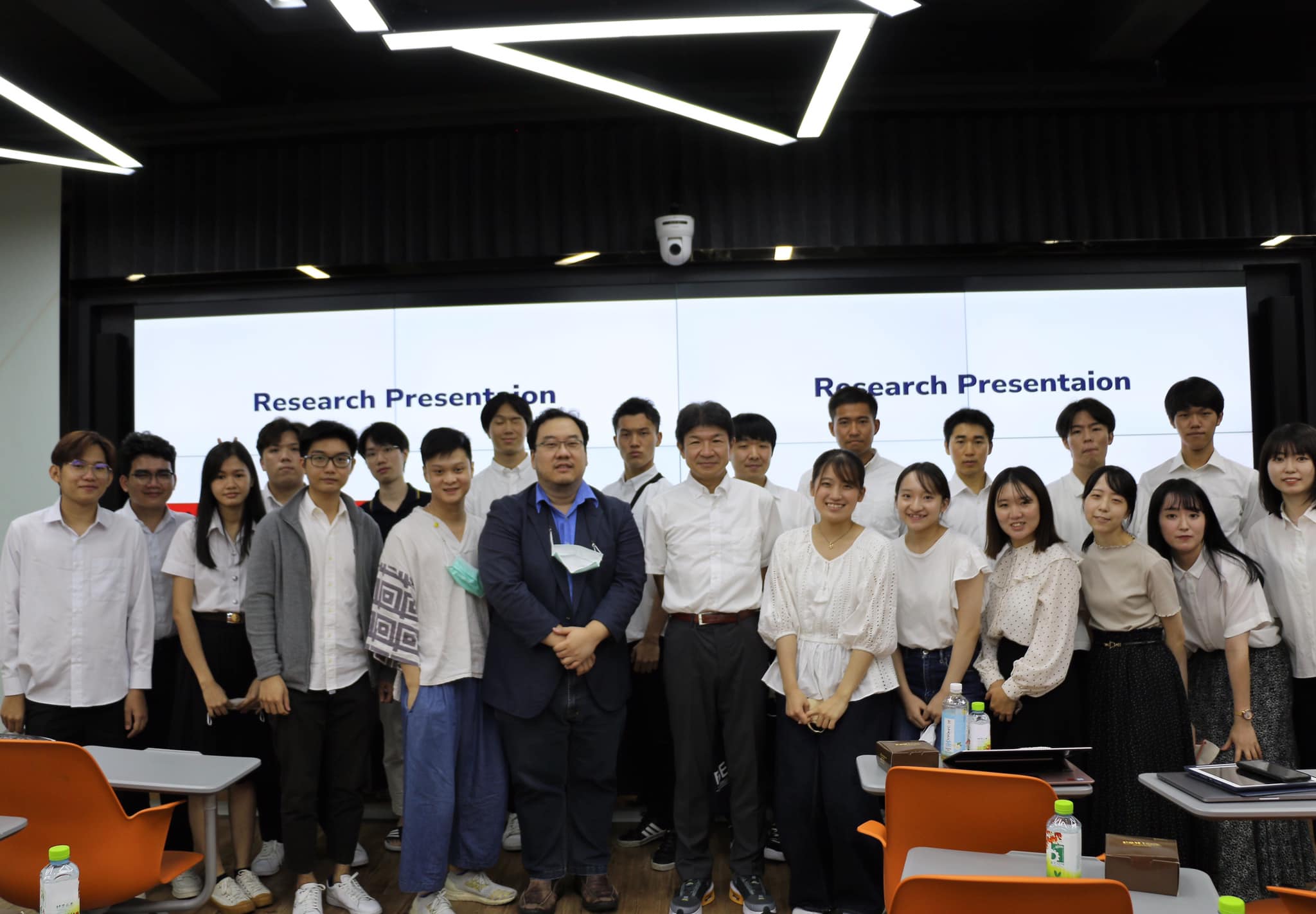 On September 21, 2022, B.E. International program welcomed a visit of Prof. Kazuhiko Yokota and his students from Waseda University, Japan.
The purpose of this visit was to participate in a research workshop seminar where Waseda University students discussed their ongoing studies on topics related to the Thai economy and engaged in Q&A sessions to get feedback from current B.E. students. The workshop was held at the Data Science Laboratory of the Faculty of Economics, Thammasat University
After engaging in academic discussions, the Waseda University team was then led on a mini campus tour that B.E. students had organized, capping off the day-long visit to the B.E. international program with the chance for students from both schools to learn more about one another's nonacademic and cultural lifestyles.